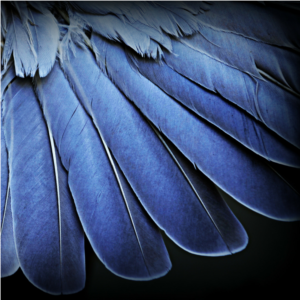 In 2000, Gayle McPherson of Winfield, Kansas saw a need in her community and did something about it.
As a customer service employee at a local bank, she noticed a disturbing pattern among her clientele; intelligent, capable, frustrated women in a cycle of chronic dependence on public assistance.
In response, she and Nola Brown formed a faith-based nonprofit corporation to help women become successful.
She called her organization Eagle Nest, Inc.
Read A Message From Our Director →
Read The Story of the Eagle's Nest →
Browse Our Services  Get Involved
Our Mission
To strengthen families by helping women become successful in life and reach their full potential.
We provide:
A continuous process of making a difference in women's lives
Hands-on training and support in a non-threatening environment that is tailored to each individual woman
Our Vision
We seek to help all women succeed in becoming productive citizens of their community.
Our Goals
Enrich the lives of our program participants and their families
Strengthen the community financially and socially
Our Partners →
Browse Our Services →
At Eagle Nest, we change lives.
– Gayle McPherson, Executive Director
Our Staff
Our Board
Tom Langer, President
Tom is the Executive Director of the Cowley County Health Department and has served on our board since 2017.
Marsha Wessler, Vice-President
Marsha has served on our board since 2008 and has served as our Vice-President since 2016. Marsha is an Advertising Director at Cowley Courier-Traveler and is also presently serving as an Acting Editor.
Teresa K. Spangler-Andreas,
Teri has served on our board since 2016 and has served as our President for two of those years. A retired optician, Teri also worked in the insurance industry and as a dental assistant for 15 years.
Laura Riggs-Johnson
Laura is a local Attorney and has served on our board since 2019.
Jody Magee
A retired educator, Jody taught Spanish at Winfield High School and has served on our board since 2016.
Marsha James
Marsha is a retired business manager, she has served on our board since 2019.
Jane Kaufman
Jane retired from a 40-year career in the medical field. Jane joined our board in 2019.
Karen Fritzlen
Karen is the newest member of our board, joining in 2020.
Gayle McPherson
Gayle McPherson is the Co-Founder and Executive Director of Eagle Nest Inc. Gayle has served on the board since 2001.
Read A Message From Our Director →
Like an eagle that stirs up its nest and hovers over its young, that spreads its wings to catch them and carries them on its pinions.
Deuteronomy 32:11